Minister
The Reverend Robin Hanford joined Great Meeting Unitarian Chapel as our Minister in January 2022 after having trained for Unitarian Ministry at Harris Manchester College, Oxford.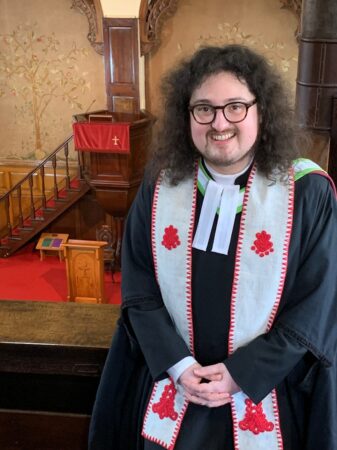 Originally from Sussex, Robin was drawn to Unitarianism though its inclusive ethos – both in terms of diversity of belief and its LGBTQI+ inclusive and affirming nature.
Robin leads worship at Great Meeting most weeks as well as being pastorally available for friends and members of the congregation as well as the people of Hinckley and beyond. He also leads rights of passage at the Chapel including Christenings/Baptisms/Naming Ceremonies, Weddings, and Funerals.

Email:
Home Phone: 01455 457358
Mobile/WhatsApp: 07957 981118
Twitter: @RobinHanford